After a lovely time with my mother we are back on the road. As of today we have visited 21 states (see map below) and still have a few more to go along the route home.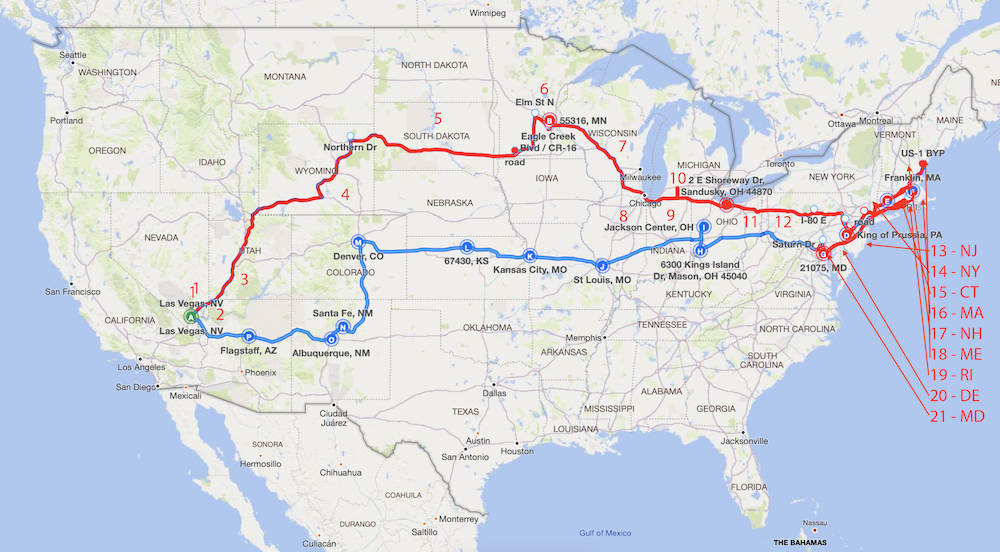 Tomorrow we are pushing towards the Airstream Factory to not only take a factory tour (as we did at The Rouge where our F150 was built) but to make an appointment for some warranty repair work. We are dipping down so that we cross into Virginia and West Virginia before entering Ohio.
After our appointment and tour we'll be heading over to King's Dominion to visit the third Cedar Fair park of the trip (fifth of the year, that Season Pass is getting it's workout this year). Then it's onto visit a friend in Saint Louis, another in the greater Kansas City, MO are, then off to the biggest ball of Twine in the country.
After twine ball number two, we'll either visit friends in Denver, or cut down directly to Santa Fe, it's still up in the air…