We have arrived at Uncle Mike's place – well sort of… We're staying at a campground about 30 miles north of Uncle Mike as we want electricity, water, and our own bed. Tomorrow starts the sorting, boxing, and final prep for Mike and his cat's move to Massachusetts. Next week we start the boxing and prep to get everything Mike wants to his new house.
Today was more corn…
So far we have driven 3082 miles in 61 hours with an average speed of about 51 miles an hour with each of us behind the wheel for about 30.5 hours.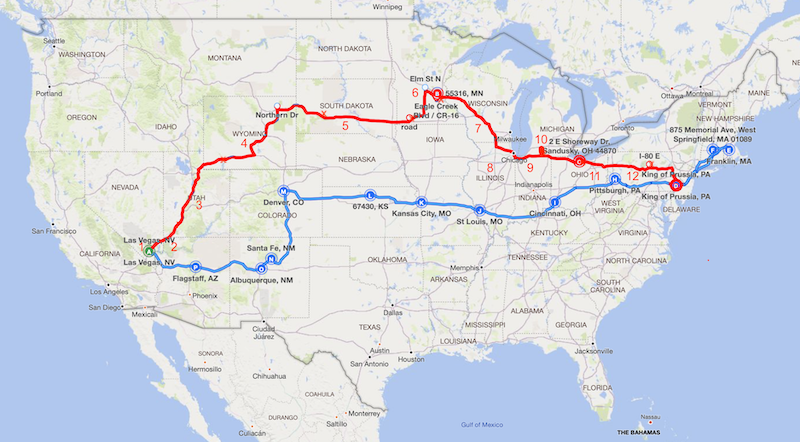 We are here for at least three nights. After that we'll decide what to do next.