Be it either a one dollar product or a million dollar product, a healthy sales pipeline is key to the success of any sales person. Since 1999 I have worked in the fields of personal protection equipment, book publishing and distribution, food safety analytical test kits, data deduplication appliances, medical laboratory software, domain name services solutions, and consulting services. Over the years I have learned that focused and targeted marketing efforts can result in actionable leads for the sales team to convert to new business, thus growing revenue. This short blog post is going to focus on several marketing campaigns I was involved in that resulted in an increase in sales for my teams.
Back in my Bacou-Dalloz days I was tasked with increasing revenue for their emergency eyewash line. Emergency Eyewash is a product that is mandated by the Code of Federal Regulations – 29 CFR 1910.151(c) and acceptable equipment defined in ANSI Z358.1. The regulations state that works in areas where eyewash is required must be able to activate such devices within ten seconds of the hazard and the device must provide a minimum of fifteen minutes of washing capability per incident.
While not all eyewash is made the same, all must meet the performance guidelines of ANSI Z358.1. This means that the products either need to be price sensitive or truly innovative in order to grow sales in a well-defined market where OSHA often dictates placement and companies are forced to install the products.
Our solution was to target owners and corporate level team members of prospective clients with a laser focused campaign reminding them of the regulation and outlining the features of our truly innovative portable eyewash stations. We did this through the use of a rather expensive at the time promotion. We targeted 10,000 business owners and safety officers with a talking greeting card that, upon opening, said "If your workers can't reach an eyewash station by the end of this ten second message you are in violation of emergency eyewash regulations." Along with the card was an offer for a free plant evaluation and details about our eyewash stations.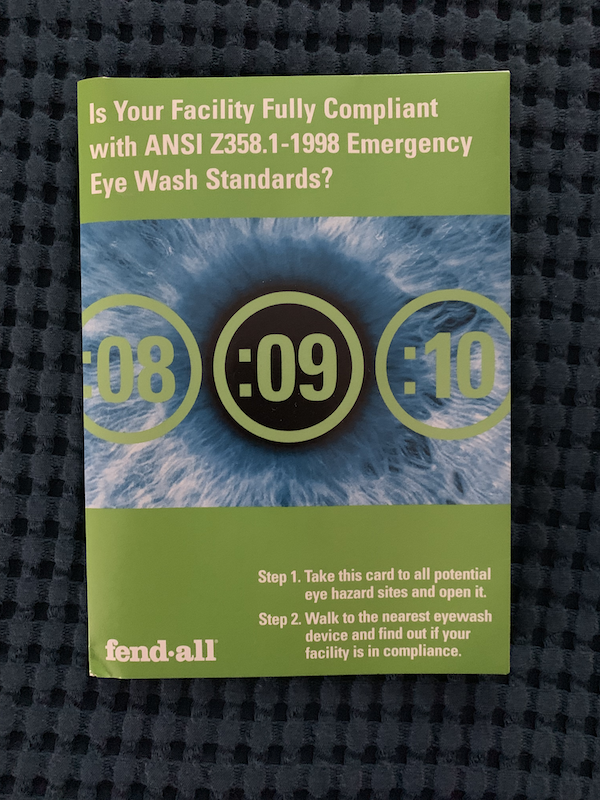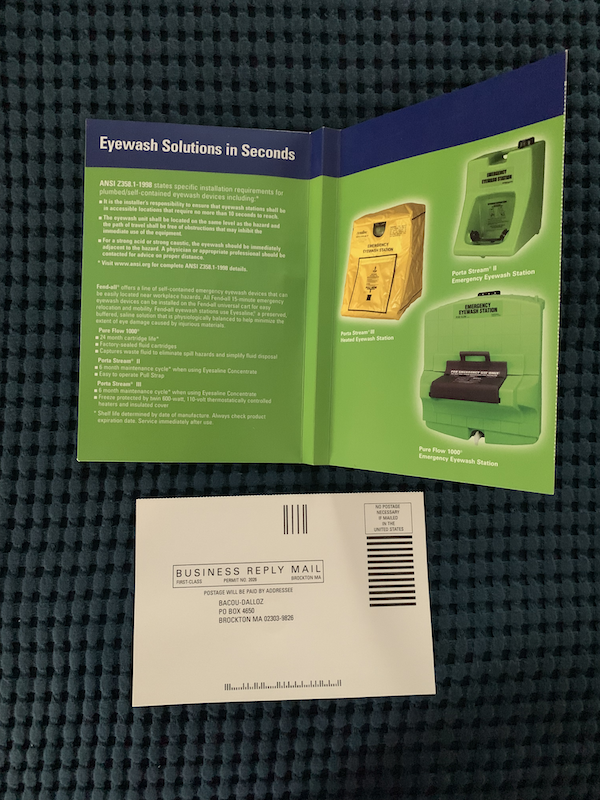 This campaign was incredibly successful. To send over 10,000 cards at roughly seven dollars each (printing, postage, and handling) was a huge line item on the budget and one of the most expensive non-trade show campaigns we had done in emergency eyewash at the time, but it paid for itself in increased revenue and new business.
This campaign put actionable leads into the queue of the entire eyewash salesforce.
When I moved from protecting people to protecting the global food supply we again used laser focused marketing to target the right customers with truly innovative products. Very similar to emergency eyewash, mycotoxin testing is a regulated industry with the USDA and FDA mandating the testing of foodstuffs and establishing action levels for the various mycotoxins. The AlfaTest® Mycotoxin Testing System has been on the market for decades and is the industry leader when it comes to screening for this carcinogenic fungal byproduct.
The goal of marketing is to provide sales with actionable leads in relevant industries. We accomplished this by attending industry events where food growers and food processors attend to make decisions. We also joined industry organizations relevant to the food and feed industry.
By leveraging trade shows and organizational memberships marketing was able to supply sales with a constant stream of actionable leads.
Food safety, at the time, was a very print centric market. This meant that a well thought out advertising campaign could also educate possible users and generate additional sales leads. Working with the team we came up with an all-inclusive media plan that targeted the global food production and distribution supply where mycotoxin testing is critical.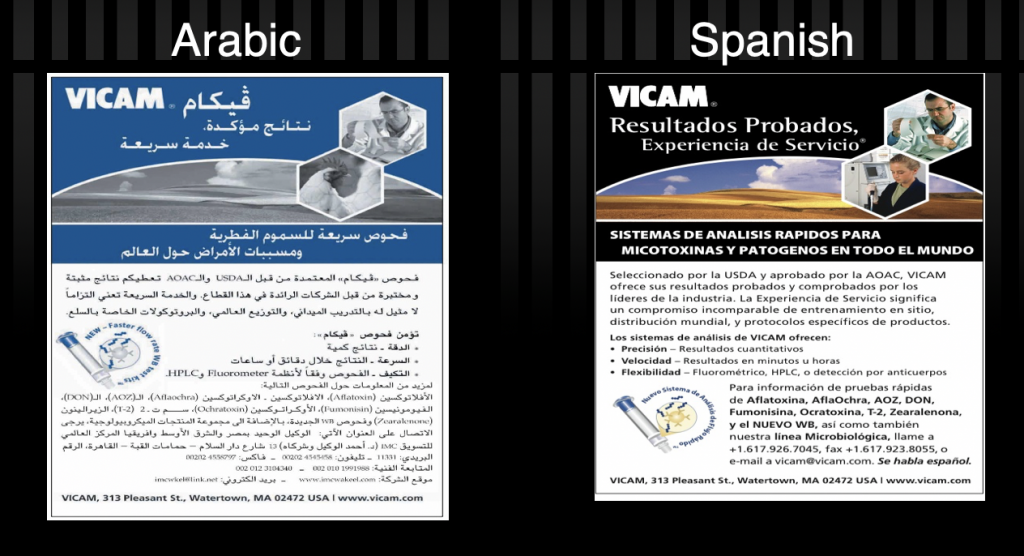 In the end the efforts of marketing kept a steady stream of leads in the sales pipeline and allowed for growth of the product line even in an economic downturn.
While consulting for a data deduplication company, before the word deduplication was common, we needed a way to reach possible customers to convert them to users. At the time everything was migrating to virtual tape libraries as cost for spinning disk was dropping to the point where it was competitive with magnetic tape. Virtual tape libraries with data deduplication, in theory, could put petabytes of data in a single storage array.
The goal of marketing was to penetrate new market segments including healthcare and education. This was the mid-2000s and email marketing was all the rage. So to email marketing we turned to generate leads.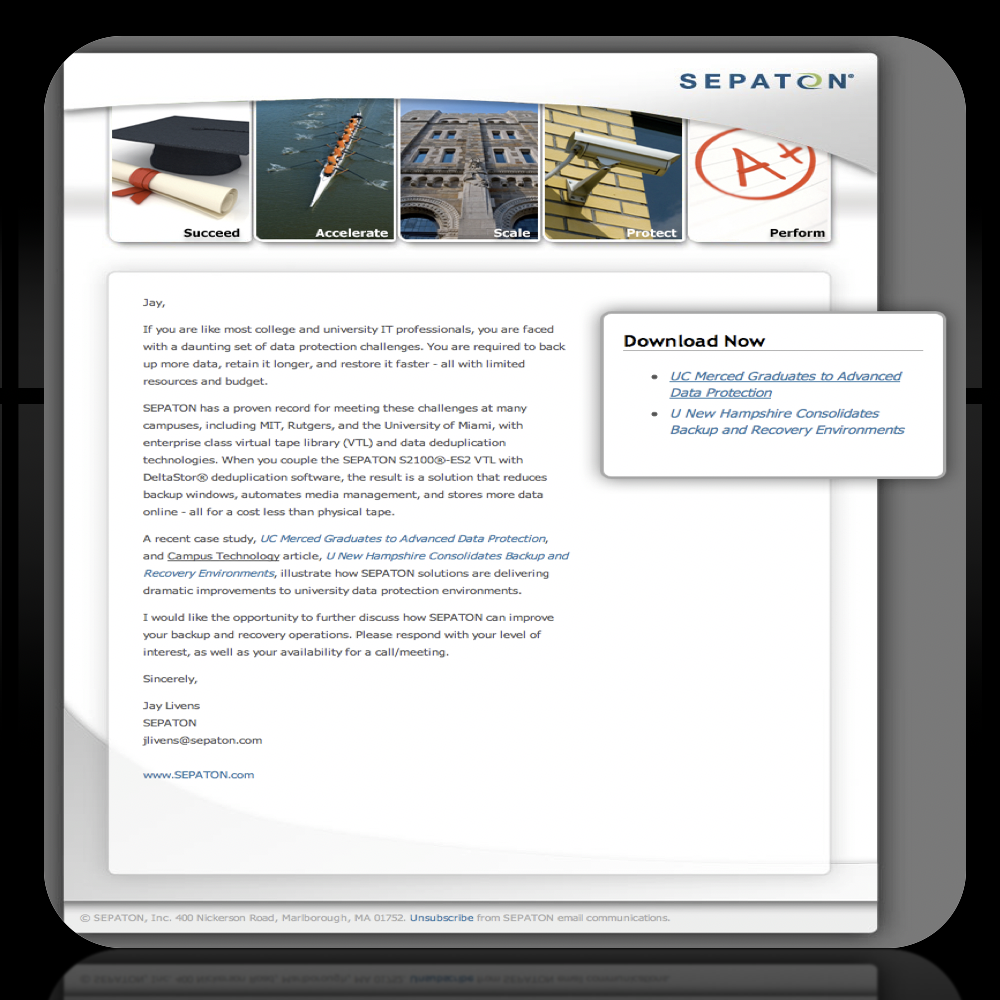 It worked and eventually the company was acquired by a large disk manufacturer.
This caused me to move to medical laboratory software – an area where tradeshows, events, and print advertising have maintained healthy sales pipelines for over 40 years. The marketing team sought out shows that focused on each major product line: anatomic pathology, clinical pathology, blood banking, molecular pathology, dermatopathology, cytology, etc. Events in these industries brought qualified leads to the table. One event in particular, AMP, brought leads that became sales for me personally.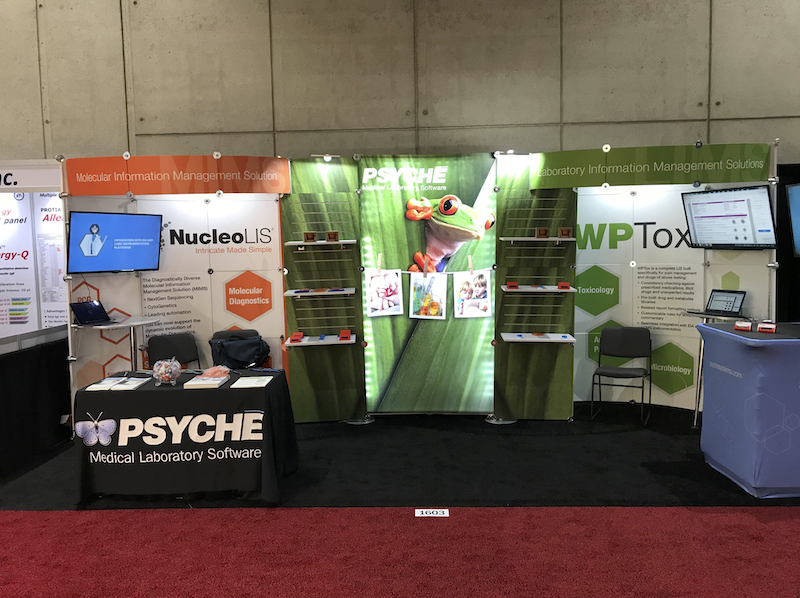 To summarize, every marketing department needs to find a strategy that works for the products for which they speak. Be it emergency eyewash and food safety where regulations guide purchase decisions to data deduplication where cost per byte stored is a factor or medical laboratory software were lab specific features and workflows rule the day; marketing must work with sales to establish and maintain a healthy sales pipeline.