It's time to look at the big board!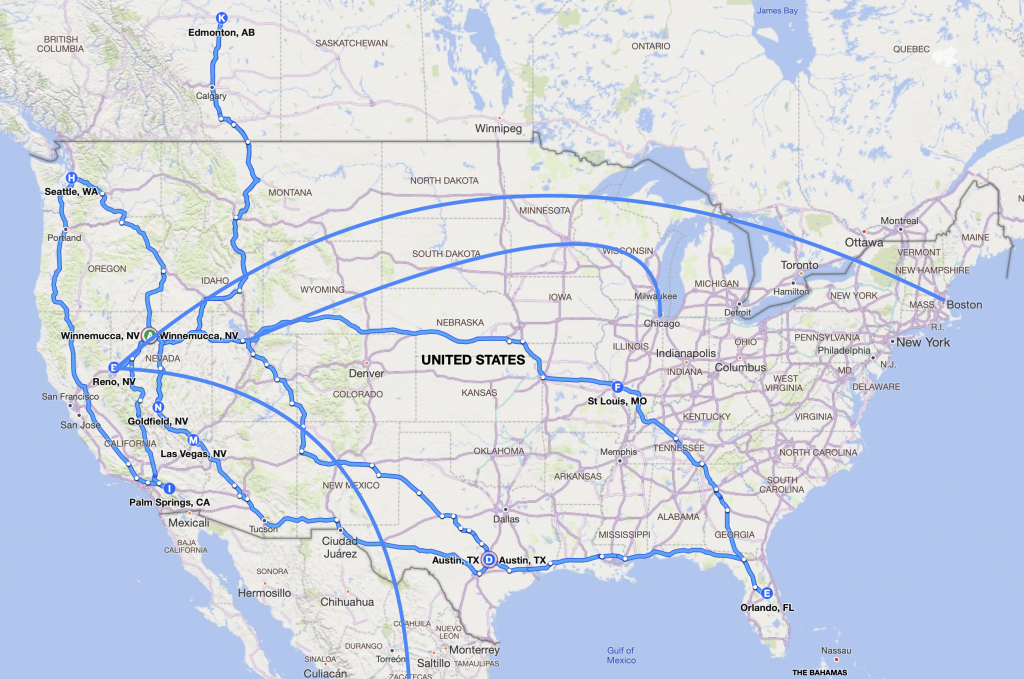 After the turn of the year our first stop will be Las Vegas for a bachelor party. Our good friend is getting married and I'm part of the wedding party.
Then we're back home for a few days before heading west to Reno for building materials as well as medical appointments. Living in a small town means that for certain types of medical care, we need to travel to one of the larger cities around us. It's not a problem as living in a small town also means access to hardware stores and building materials is limited as well. So the second week of January we're off to Reno for doctors visits and additional building materials.
After Reno we're heading south to Las Vegas, Nevada to visit friends, then across to Tucson, Arizona to take Interstate 10 all the way to Orlando, Florida for the afore mentioned wedding. Along the way we plan on stopping in Austin, Texas for a few days to visit co-workers, New Orleans, Louisiana, because we can, and then to the wedding.
Once the bridge and groom have left for their honeymoon, we're going to point the compass northwest and head to Saint Louis, Missouri to visit friends and slowly make our way across the planes states homeward bound.
Back home we will deep clean the Airstream, correct any problems that need correcting, turn on the sprinkler system for the trees, and get ready for our trip to Goldfield for a camping event, more than likely via Seattle, Washington, for fun.
Then we're off to Canada for camp before heading to Austin for work.
Anything after August next year is nebulous except for Chicago in December.