Busy…We have Been Busy!
In August of 2020 we purchased about ten acres outside of Winnemucca, Nevada in upper Pershing County Nevada. It certainly didn't look like much, but it was ours. The goal was to clear some land and have a place to park the Airstream that didn't cost over $200.00 a month. Our plans were to bring water, power, and a septic system to the land.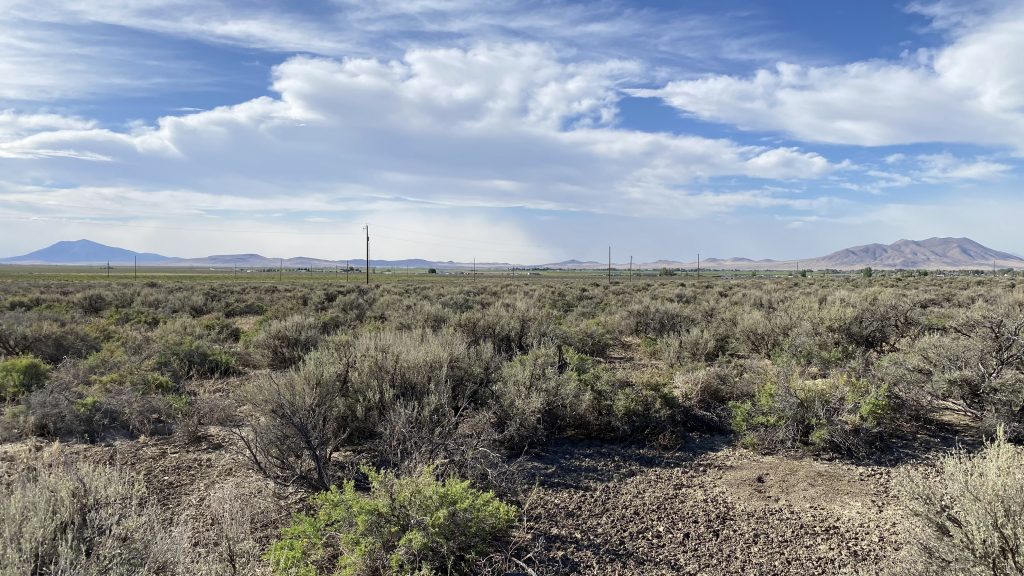 Backhoe Purchase:
In order to clear the land, build roads, and dig the ditches and trenches necessary to achieve our goals we needed to acquire a backhoe loader. This gem was found in Las Vegas and transported up over Thanksgiving 2020.
Land Clearing: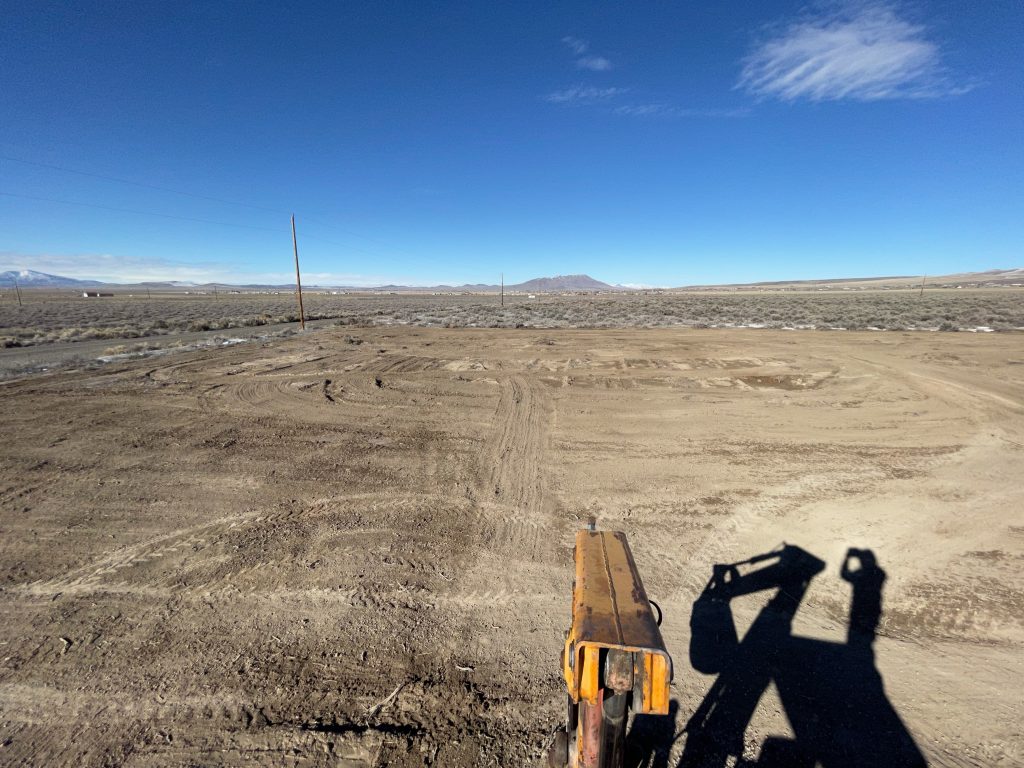 Over the next eight weeks we lived in the Airstream, traveling for work and pleasure, but spending every free day clearing the land and laying our internal roads. Lots of diesel and grease were used. In January of 2021 we made an epic road trip to bring our Ford Focus Electric to the land – details here.
Garage: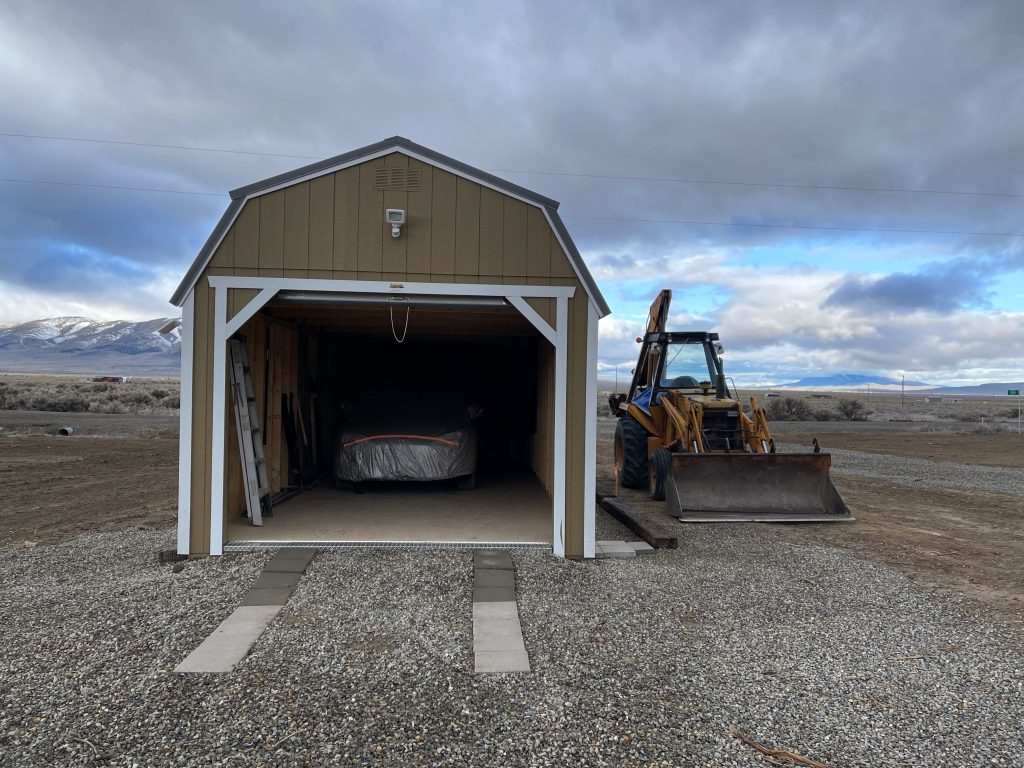 In February of 2021 we had a garage delivered.
The next big projects were bringing electric to the land via Mobile Solar Generator (story here) and digging up for NV Energy to lay power lines.
More on that in our next post. Not bad four our first six months…